Overview
Blueprint Housing Solutions' origins lie in two outstanding and high performing affordable housing entities — the Housing Authority of the City of Austin and Southwest Housing Compliance Corporation. We have broad and extensive experience in the administration and management of affordable housing programs and a thorough and up-to-date understanding of complex HUD, IRS and other compliance regulations. We are a property owner, program administrator and a HUD housing compliance contractor. We have a track record of exceeding complex housing program requirements and consistently deliver projects that surpass client expectations while adhering to budgets and schedules.
Programs
Created from a Public Housing Authority (PHA) and a HUD Multifamily Housing Contract Administrator, Blueprint Housing Solutions brings a unique perspective to the affordable housing consulting field. We capitalize on our expertise and diverse background to create tailored solutions for PHAs, owners and agents of Multifamily Housing, LIHTC properties and governmental entities across the nation.
Housing Authority of the City of Austin
As a HUD designated High Performer for 15 years, HACA provides quality homes to more than 25,000 individuals and owns over 230,000 square feet of commercial real estate.
HACA has scored 93% or greater on the Public Housing Assessment System (PHAS) and 100% or greater on HUD's Section 8 Management Assessment Program (SEMAP) since 2001.
Southwest Housing Compliance Corporation
Launched by HACA in 2000, SHCC serves as the Performance Based Contract Administrator (PBCA) for HUD for over 61,000 Project Based Section 8 Multifamily units in Texas and Arkansas. SHCC has provided exemplary services in the areas of adjusting contract rents, processing contract renewals, responding to resident health and safety issues, performing Management and Occupancy Reviews (MORs), processing special claims and reconciling and disbursing monthly voucher payments on Housing Assistance Payment (HAP) contracts. Program experience and accomplishments include:
Earning 100% of eligible fees as HUD's PBCA by meeting all Incentive Based Performance Standards (IBPS) under our Annual Contributions Contract.
8,700 Management and Occupancy Reviews (MORs)
65,000 tenant file audits
120,000 HAP vouchers totaling over $4.5 billion in subsidy payments
10,000 HAP contract renewals and rent adjustments
8,000 special claims yielding over $3.5 million in approved payments to owners
12,000 inquiries concerning crime and safety, management operations, maintenance and leasing and occupancy issues resolved
Successfully delivering technical assistance and training to a portfolio of over 850 Project Based Section 8 owners and agents, including developing customized educational materials, training modules, tools, newsletters, technical fact sheets and Listservs.
Team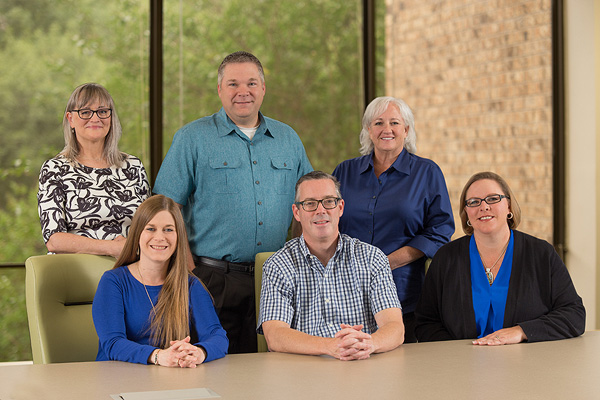 Michael Gerber, President/CEO
Mr. Gerber has more than 25 years of experience in policy development, management and program operations. He previously served as Executive Director of the Texas Department of Housing and Community Affairs (TDHCA), where he led complex federal and state housing finance and community services programs. He spearheaded TDHCA's efforts to build or rehabilitate more than 45,000 affordable rental housing units, creating 54,000 jobs, producing $365.7 million in taxes and other revenue for local governments and $3.4 billion in local economic development impact. Mr. Gerber has also served in the Office of Public and Indian Housing (PIH) for the U.S. Department of Housing and Urban Development (HUD), where he was responsible for providing strategy and management guidance to the Assistant Secretary for Public and Indian Housing. Mr. Gerber also served as Senior Advisor to the HUD Assistant Secretary of Policy Development and Research.
Michael Cummings, Vice President
Mr. Cummings has 17 years affordable housing experience, and is currently the Vice President of two subsidiaries, Blueprint Housing Solutions and Southwest Housing Compliance Corporation. Mr. Cummings is responsible for the project leadership and oversight of all contracted business including the Performance Based Contract Administration (PBCA) work for the U.S. Department of Housing and Urban Development for all Project Based Section 8 Multifamily programs in Texas and Arkansas. Mr. Cummings has worked on several organizational strategic initiatives directly impacting the Housing Authority and its subsidiaries, and has provided his insights at various industry forums, stakeholder meetings and working groups on preserving affordable housing and program innovation and improvements. Previously, Mr. Cummings served in auditing and loan workout positions in the commercial banking sector.
Jenny DeSilva, Director
Ms. DeSilva has over 17 years of experience in affordable housing and is a recognized industry compliance expert with extensive training knowledge in both HUD's Multifamily Housing and IRS LIHTC programs. Ms. DeSilva has proven experience developing customized compliance products for a variety of entities that choose to outsource some or all of their leasing and TRACS compliance duties and policy development. She provides regular quality assurance and technical expertise to vendors offering TRACS compliance software and is an active member of multiple HUD Working Groups. She oversees Southwest Housing Compliance Corporation's special claims processing and approvals and is responsible for the release of Housing Assistance Payments (HAP) totaling nearly $384 million yearly for HUD Project-Based Section 8 Multifamily contracts. Ms. DeSilva is a Certified Occupancy Specialist, Tax Credit Specialist and Certified Housing Manager.
Tammy Fotinos, Director
Ms. Fotinos has over 14 years of experience in housing compliance and management and currently oversees the contract portfolio for the U.S. Department of Housing and Urban Development Project Based Section 8 Multifamily programs in Texas and Arkansas. Ms. Fotinos is an experienced consultant and speaker for various housing industry associations, specializing in areas of budget-based rental adjustments, renewal options, rent comparability studies and utility allowance analyses. Recognized as an expert in her field, she has been called upon to provide training and technical support to HUD Multifamily staff as well as owners and agents across the country. Ms. Fotinos is a Certified Occupancy Specialist and a Certified Specialist-Public Housing Manager.
Brad Kothmann, Director
Mr. Kothmann has over 16 years of project management experience and has over 10 years experience overseeing asset management, Management and Occupancy Reviews (MORs), REAC inspections and call center operations for both Public Housing and Multifamily operations. He has extensive knowledge and experience in Uniform Physical Condition Standards (UPCS) and Housing Quality Standards (HQS) requirements for single family, Multifamily, student housing and other subsidized housing programs. Mr. Kothmann has conducted over 100 HUD REAC inspections, pre-REAC inspections and annual inspections for more than 22,000 units. He has experience consulting clients during both the remediation efforts and the appeal process. He is a Certified Occupancy Specialist and a Certified Professional Call Center Manager.
Nancy McIlhaney, Director
Nancy McIlhaney has over 13 years of experience navigating HUD Multifamily affordable housing regulations. She currently oversees the Compliance Department that conducts onsite Management and Occupancy Reviews (MORs) to assess owner/agent compliance with their HAP contract. Previously she was responsible for the Housing Assistance Payments (HAP) department overseeing the release of hundreds of millions of dollars each year to owners of Multi-family Project-based Section 8 housing. She has extensive knowledge of HUD leasing and occupancy requirements, most notably with regard to HUD's EIV system, frequently providing training to affordable housing providers directly or at industry conferences including AHMA East Texas, Southwestern AHMA, Heartland AHMA, the Affordable Housing Association of Arkansas and the Rural Rental Housing Association of Texas. Ms. McIlhaney has also consulted on additional HUD programs requiring extensive detail and policy analysis including the Rental Assistance Demonstration (RAD) program and Section 3.